Guide for Industrial Symbiosis facilitators
The guide is developed to give guidance to current and future Industrial Symbiosis facilitators and explores the facilitators' role in establishing and supporting individual symbiotic exchanges as well as the development of the Industrial Symbiosis networks.
The guide has been created by Transition ApS as part of the Baltic Industrial Symbiosis project on the basis of the general findings from data gathered through observations during peer-to-peer exchanges and interviews with project partners from Denmark, Norway, Sweden, Finland, Poland and Russia. Since the partners differ in terms of country, size, year of establishment, industry focus and organizational structure, the conclusions can be useful for Industrial Symbiosis facilitators from various countries and industries, at different stages, and of different organizational structures.
Built on a knowledge-based approach, the guide combines experiences and best practice from different cluster organizations across the Baltic Sea region; each of them with their own method on how to design and facilitate local symbiotic partnerships. In addition, the content of the guide is backed by theory and academic literature.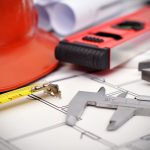 Screening tool
This dialog-based screening tool is developed to guide Industrial Symbiosis facilitators through the screening process. The screenings play an important role in terms of setting the scene for business matchmaking, because potential symbiotic partners are provided with an overview of their internal resource flows and the awareness of ways to optimize these flows and their value in future production.
The screening tool can be downloaded here