The symbiosis training program is part of the SACI project.
The aim of the training is to achieve knowledge of industrial symbiosis.
The program will support the training participants with insights and tools for delivering on the green agenda.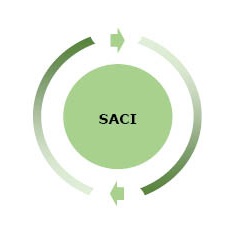 To join the training program, you need to register for the sessions using the registration form below.
To give us knowledge about the training participants, please fill out the questions below. Hereby, we will obtain information for targeting the training program, for instance, we will differentiate some of the content to technicians or facilitators respectively.
NB! All online sessions are scheduled between 7 pm and 9 pm, Danish time