EXPLORE THE KALUNDBORG SYMBIOSE
The Kalundborg Symbiosis is a partnership between nine public and private companies in Kalundborg.
Since 1972 we have developed the World's first industrial symbiosis with a circular approach to production.
The main principle is, that a residue from one company becomes a resource at another, benefiting both the environment and the economy.
The Symbiosis creates growth in the local area and supports the companies' CSR and the climate change mitigation.
Place your marker on a number or a name, to read more about the companies and streams.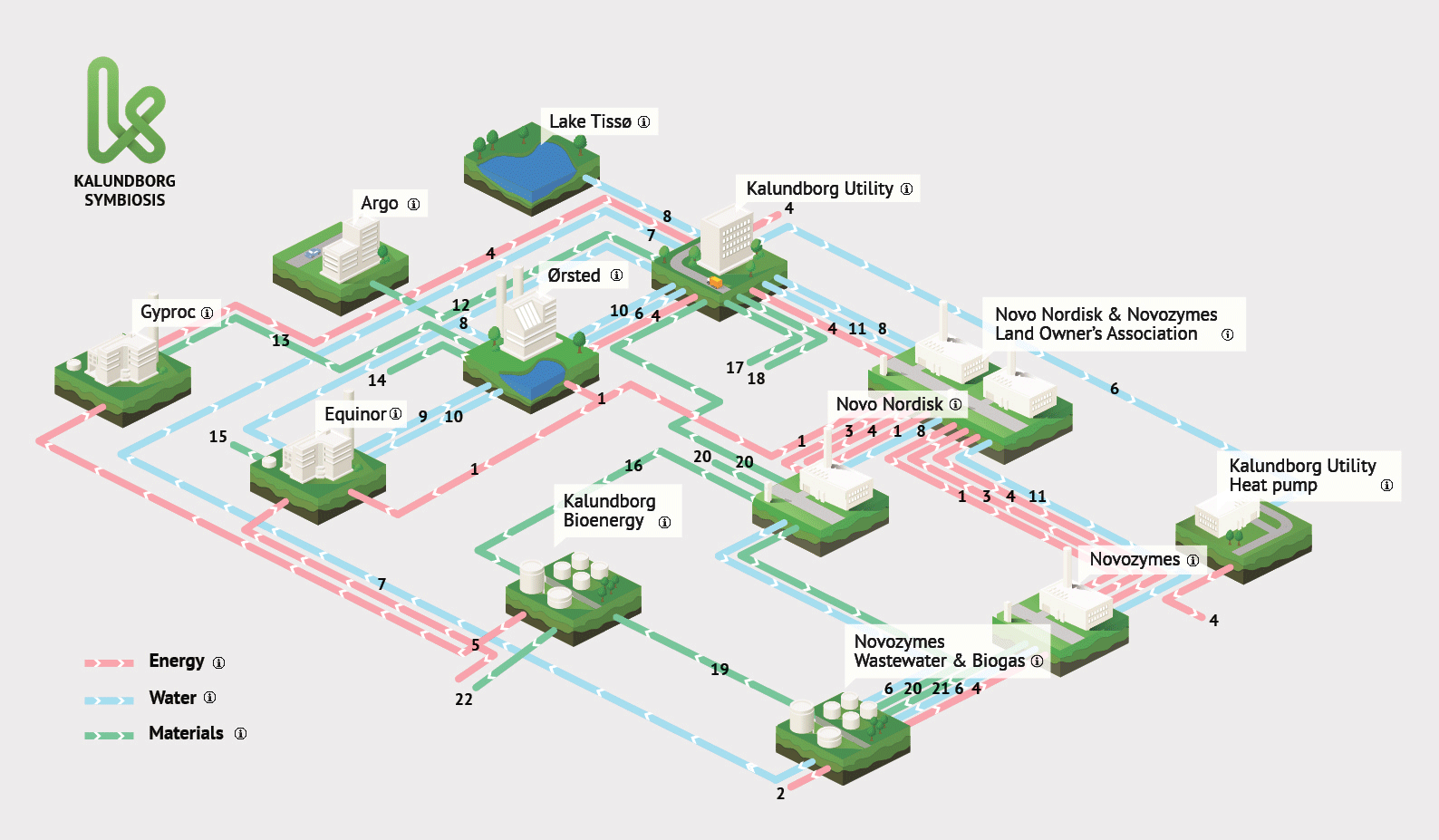 Kalundborg Symbiosis - Vision and goals 2018
PARTNERS
Our results are accomplished in cooperation with